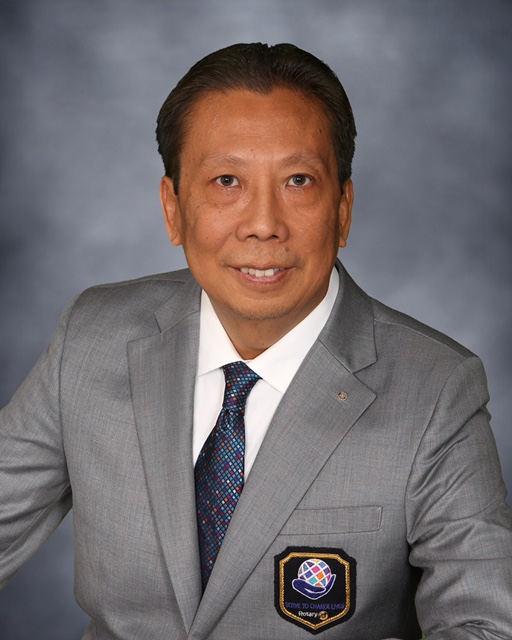 Guest Speaker DG Richard Flanders
Welcome 2021-22 District 5170 Governor, Richard Flanders
Richard Flanders is a member of the Rotary Club of Pleasanton North, California, U.S.A. He was the President of the Rotary Club of San Ramon Valley for the year 2001-2002 in District 5160. A Rotarian since 1995, Richard has served as Assistant District Governor in Districts 5170 and 5160. He was District 5170 Lieutenant Governor – Chief of Staff in 2010-2012. As a Club President in 2001-2002, his club received First Place in Club Service, First Place in Community Service, First Place in Vocational Service, and First Place in International Service at District 5160 District Conference in Ashland, Oregon, and was named the Best Club in the District.
Richard was District 5160 Group Study Exchange Team Leader, leading the District's Group Study Exchange Team to District 3350 in Thailand. He has chaired Group Study Exchange Committee and Rotary Foundation Scholarship Committee in Districts 5170 and 5160. In District 5170, he has chaired District Vocational Service Committee, District Rotary Foundation Alumni Committee, District Rotary Foundation Permanent Fund/Major Gifts Committee, District Avenues of Service Dinner, District 5170 Conference, and The Richard D. King Tribute Dinner, honoring Past Rotary International President Richard D. King for his 50th year of Service in Rotary. He served as a member of the Rotary International New Generation Membership Committee and Rotary International Special Services Committee. He also served as a Member of the Peace Major Gift Initiative with The Rotary Foundation in 2019-2020.
Rotary District 5170 has presented him with the "Lead The Way" Award in 2007 for his commitment to the Service of Rotary, the Neal J. Hoffman Award in 2008 for the most outstanding younger Rotarian in the district who has shown exemplary leadership skills in their club and/or the district, the Karl Stucki Award in 2015 for Rotarian in the District who exemplifies the Greatest Commitment to Rotary Ideals, and the Richard D. King Award in 2018 for the Rotarian in the District who makes the greatest personal commitment to the programs of The Rotary Foundation. He is also a recipient of the Rotary Foundation Citation for Meritorious Service Award.
Richard is an attorney practicing in Alameda, California. He belongs to Alameda County Bar Association. He volunteers with the Alameda County Superior Court as a settlement officer and assisting self-represented litigants at hearings. Richard and his wife Florence have girl/boy twins, Brennyn and Ryson.