Friday, October 15, 2021 - 12:30pm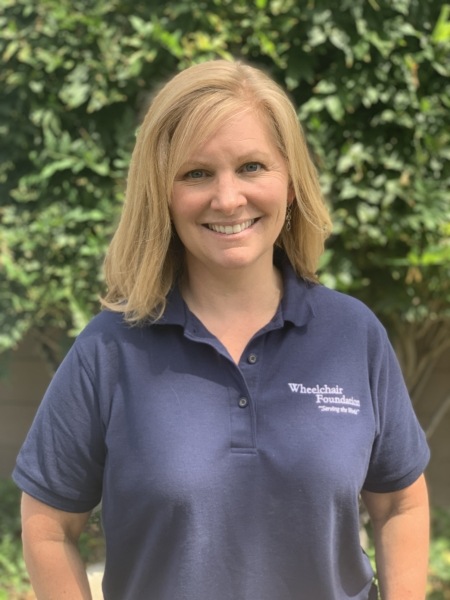 Guest Speaker Heather Shomaker
Wheelchair Foundation
"THE THE WHEELCHAIR FOUNDATION HAS A GOAL TO PROVIDE A FREE WHEELCHAIR TO EVERY CHILD, TEEN AND ADULT WORLDWIDE WHO NEEDS ONE BUT HAS NO MEANS TO ACQUIRE ONE"
For over two decades the Wheelchair Foundation has been delivering mobility, freedom, dignity, and hope one wheelchair at a time. Heather Schomaker is the Director of Community Outreach and will share remarkable stories of what just one wheelchair can do to change lives. In 2009 the vision of the Wheelchair Foundation expanded to develop a school program called From The Heart. Through this program Heather helps educators show students that we are all different in some ways, but we all have the same needs for respect, acceptance, inclusion, and friends.
In her spare time, you will likely find Heather gardening, baking, or adventuring in the outdoors. She also hopes to one day own her own dog farm, despite her husband's resistance.